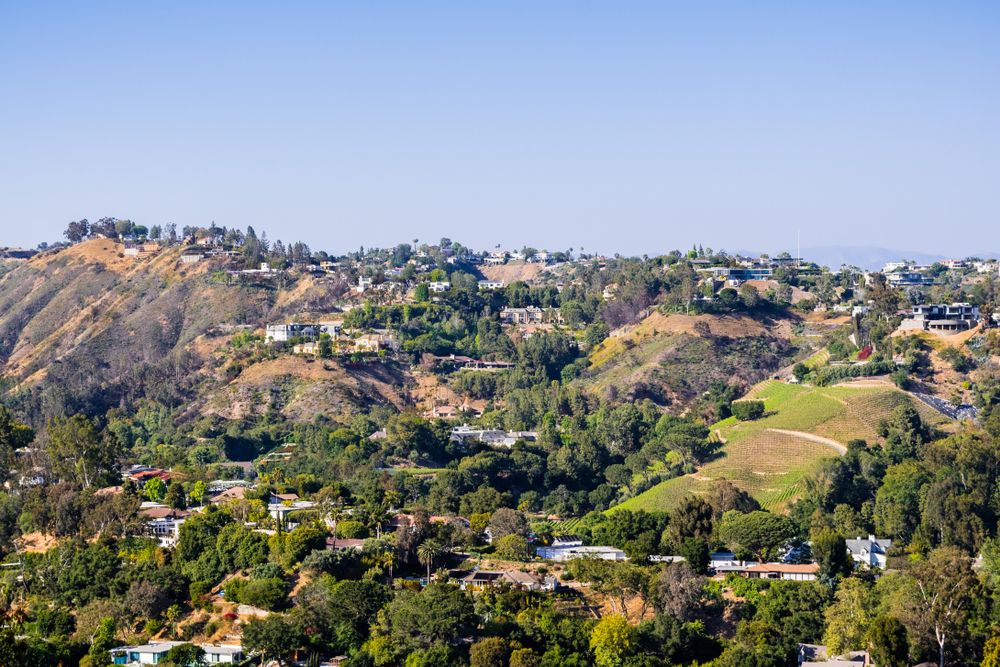 Bel Air
Bel Air Estates is an affluent neighborhood in Los Angeles, California. The neighborhood, which lies across Sunset Boulevard from the University of California, Los Angeles, is the site of four private and two public pre-collegiate schools, as well as of the American Jewish University. Founded in 1923, the neighborhood has no multifamily dwellings and has been the filming location or setting for television shows.
The community was founded in 1923 by Alphonzo Bell. Bell owned farm property in Santa Fe Springs, California, where oil was discovered.

He bought a large ranch with a home on what is now Bel Air Road. He subdivided and developed the property with large residential lots. He also built the Bel-Air Beach Club in Santa Monica and the Bel-Air Country Club. His wife chose Italian names for the streets.