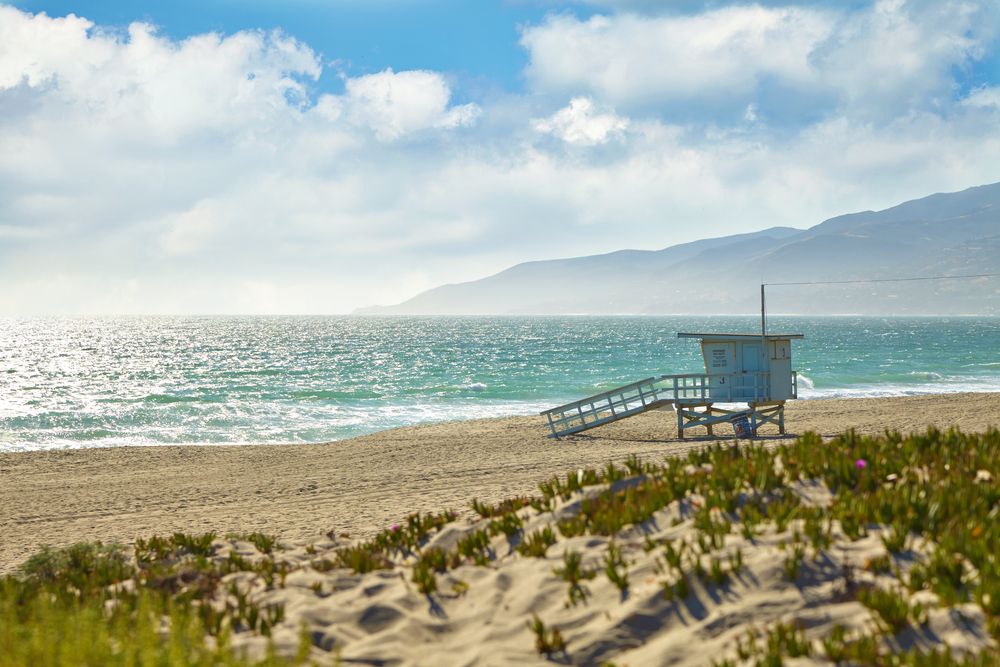 Malibu
Malibu is an affluent beach city in Los Angeles County, California. As of the 2010 census, the city population was 12,645. Malibu consists of a 21-mile (34 km) strip of prime Pacific coastline. Nicknamed "the 'Bu" by surfers and locals, the community is famous for its warm, sandy beaches, and for being the home of many Hollywood movie stars and others associated with the entertainment industry. Signs around the city proclaim "27 miles of scenic beauty", referring to Malibu's original length of 27 miles (43 km) before the city was incorporated in 1991.
Malibu was originally settled by the Chumash, Native Americans whose territory extended loosely from the San Joaquin Valley to San Luis Obispo to Malibu, as well as several islands off the southern coast of California. They named it "Humaliwo" or "the surf sounds loudly". The city's name derives from this, as the "Hu" syllable is not stressed.
Explorer Juan Rodríguez Cabrillo is believed to have moored at Malibu Lagoon, at the mouth of Malibu Creek, to obtain fresh water in 1542. The Spanish presence returned with the California mission system, and the area was part of Rancho Topanga Malibu Sequit a 13,000-acre (53 km2) land grant in 1802. That ranch passed intact to Frederick Hastings Rindge in 1891.